CROWD FUNDING - the Brennan way
We offer a bespoke, boutique and lucrative service for any individual with £20K to £5M to invest in crowd funding for the most sought after properties on the market today.
Crowd funding enables you, the investor:
1. to spread the risk,
2. to raise funds for larger sites - the ones that
have a huge capacity to generate profits,
3. to move quickly.
Our Crowd Funding Objective
This fund is being raised to purchase larger sites with the aim of acquiring planning permission for multiple new builds. It is no secret that greenbelt land is being built on, and our team, lead by Deborah Brennan, has the specialist knowledge to identify the most lucrative sites available today. The returns often exceed 40%.
What could you lose?
NOTHING
Take a look at our testimonials from other clients; we have never lost anyone's money. The risk here is that the financial reward may vary. To minimize risk, our team ensures no failed planning applications due to thorough research, coupled with years of experience in property development and building.
How do I join?
Simply call or email us and join our Limited Liability Partnership - Brennan Acquisitions Two LLP.
You will need to sign a membership document and contract. You will then become a highly valued client who will make significant profit with little risk.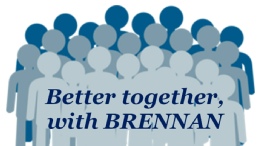 DISCLAIMER
Brennan Acquisitions is not licensed or regulated by the Financial Conduct Authority and does not provide financial advice. We strongly recommend that you seek appropriate professional advice before entering into any contract.
The value of any investments can go down as well as up and you might not get back what you put in. You may have difficulty selling any investment at a reasonable price and in some circumstances if might be difficult to sell at any price.
Do not invest unless you have carefully thought about whether you can afford it and whether it is right for you and if necessary consult with a professional adviser in accordance with the Financial Services and Markets Act 2000. These products are not regulated by the Financial Conduct Authority or covered by the Financial Services Compensation Scheme, you will not have access to the Financial Ombudsman Service.
The content of this website is offered as information only and not to be construed as advice. Brennan Acquisitions does not provide pension, investment or financial advice, which can only be provided by a regulated financial advisor.
Some of the investments outlined on this website are restricted to certain categories of investor. For these investments it will be necessary for the investor to be categorised prior to the release of any further information.